Eskilstorp as it looked like in 1983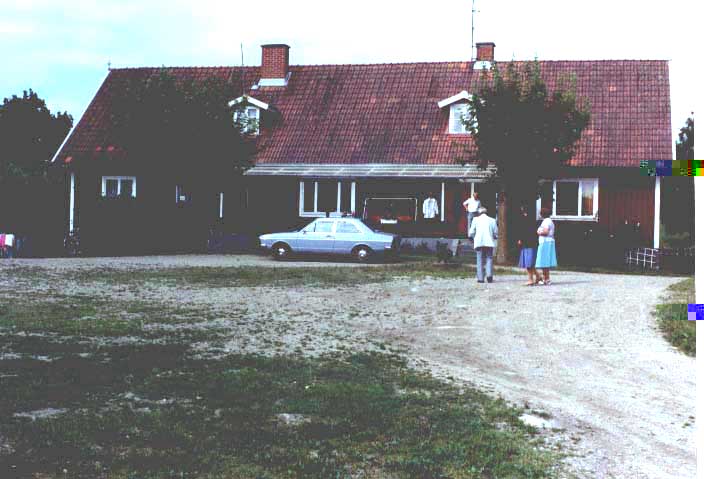 Lois with grandchildren of Karna Nilsdotter (Johnsson)(sn 10003), children of Mathilda Svensson (Persson)(sn 10015).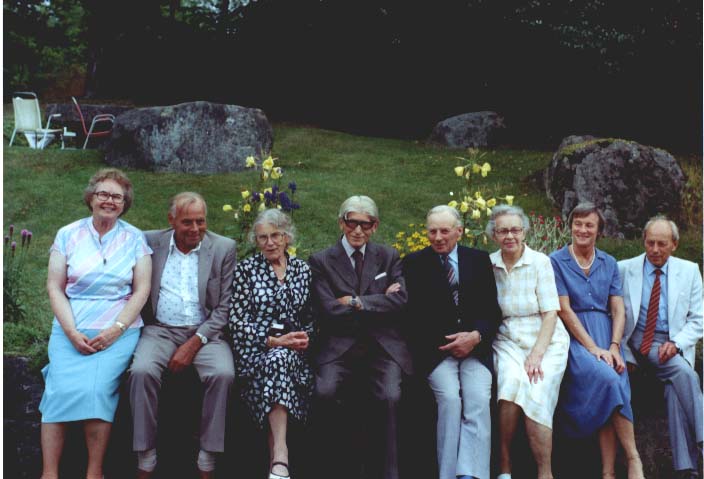 Left to right:
Lois High (Johnson)(sn 10122)
Per Persson (sn 10019)
Ebba Persson (Bengtsson) (sn 10017)
Ebba's husband Arthur Bengtsson
Nils Persson (sn 10018)
Nils' wife Karin
Bonde's wife Inga
Bonde Persson (sn 10022)


The annex at Eskilstorp was used by the older generation after the younger had taken over. It has now been converted to a garage, which is shown to the right in this picture
.